Innovation
Profile
East Netherlands
15/03/2021
Open call Digital Challenge Owners
---
DigiFed wants to help European medium to large companies digitally transform their operations, products and service offerings by collaborating with new age Startups and SMEs to prototype a potential solution. By offering match funding opportunities, DigiFed is looking to identify real market needs and accelerate the development and adoption of advanced digital technologies to solve industry challenges.
DIGITAL CHALLENGE OWNERS OPEN CALL
Open call: 22nd February – 31st March 2021
DigiFed is designed to drive innovation across European industry via large scale adoption of Cyber Physical Systems (CPS) & Embedded Systems.
What is a Digital Challenge?
A Digital Challenge is a 9-12 months project where the selected innovator (a Startup or SME) develops a solution/product/service for which no Cyber Physical Systems (CPS) or embedded system solution has been identified in the market yet by a Digital Challenge Owner.
The expected outcome of our Digital Challenge is an innovative solution with a high technology readiness level (TRL) which may also be used as a first-generation product.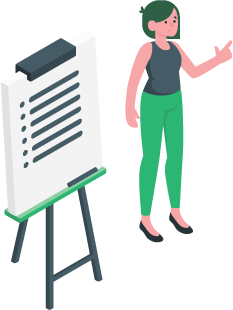 Who is a Digital Challenge Owner?
The Digital Challenge Owner is a medium to large European company** that has identified a specific business need for which no digital solution is currently available in the market
This company is open to collaborating with Startups and SMEs to prototype a potential solution in the field of Cyber Physical Systems (CPS) & Embedded Systems
This company might need this technology to rapidly access new competencies and resources it does not have internally
Will to co-fund (50% match funding) the experiment anywhere between €30,000 to €50,000 for 9-12 months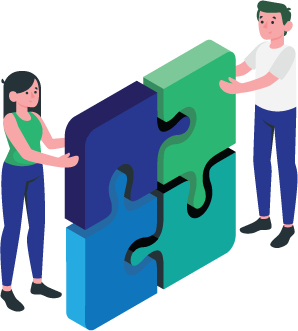 What are the benefits for the Digital Challenge Owner for participating?
Gain access to tech innovators, experts and develop a bespoke solution from Startups or SMEs that address your business challenge
Gain access and develop new partnerships with leading Digital Innovation Hubs across Europe
Minimise time and risks by obtaining an alternative way of procuring new suppliers
Accelerate your company's innovation journey, learn about new technologies and uncover new markets
Benefit from a de-risked, cost-efficient and accelerated digital transformation of your operations, products and services
Inclusion in online marketing and communications with EU coverage
How will DigiFed support the Digital Challenge Owner?
Provide 50% of funding support to the Startup/SME to address the digitisation challenge within your business
Lead the search, identify and select the right Startups or SMEs for your challenge
Support in the identification and framing of a suitable challenge topic and make it understandable to the Startups or SMEs in the market
Project management support from DigiFed partners in the Digital Challenge development
---
What is the plan?
DigiFed is currently inviting Digital Challenge Owners to participate
DigiFed and the Digital Challenge Owners will jointly offer grants of up to € 100k as well as technical and business support for the development of smart applications in Europe
The Startups and SMEs will be selected through an open call application process which will start in May/June 2021
What is the timeline?
Open call: 22nd February – 31st March 2021
Down-selection: 1st April – 15th April 2021
Contract Signing and Digital Challenge requirements: 15th April – 15th May 2021
Open Call to select Digital Challenge solution provider: May – September 2021
Digital Challenge development start: October – November 2021
Read more: digital-challenge-owners-open-call
Download: DigiFed_DigitalChallengeOwner_OpenCall_Applications