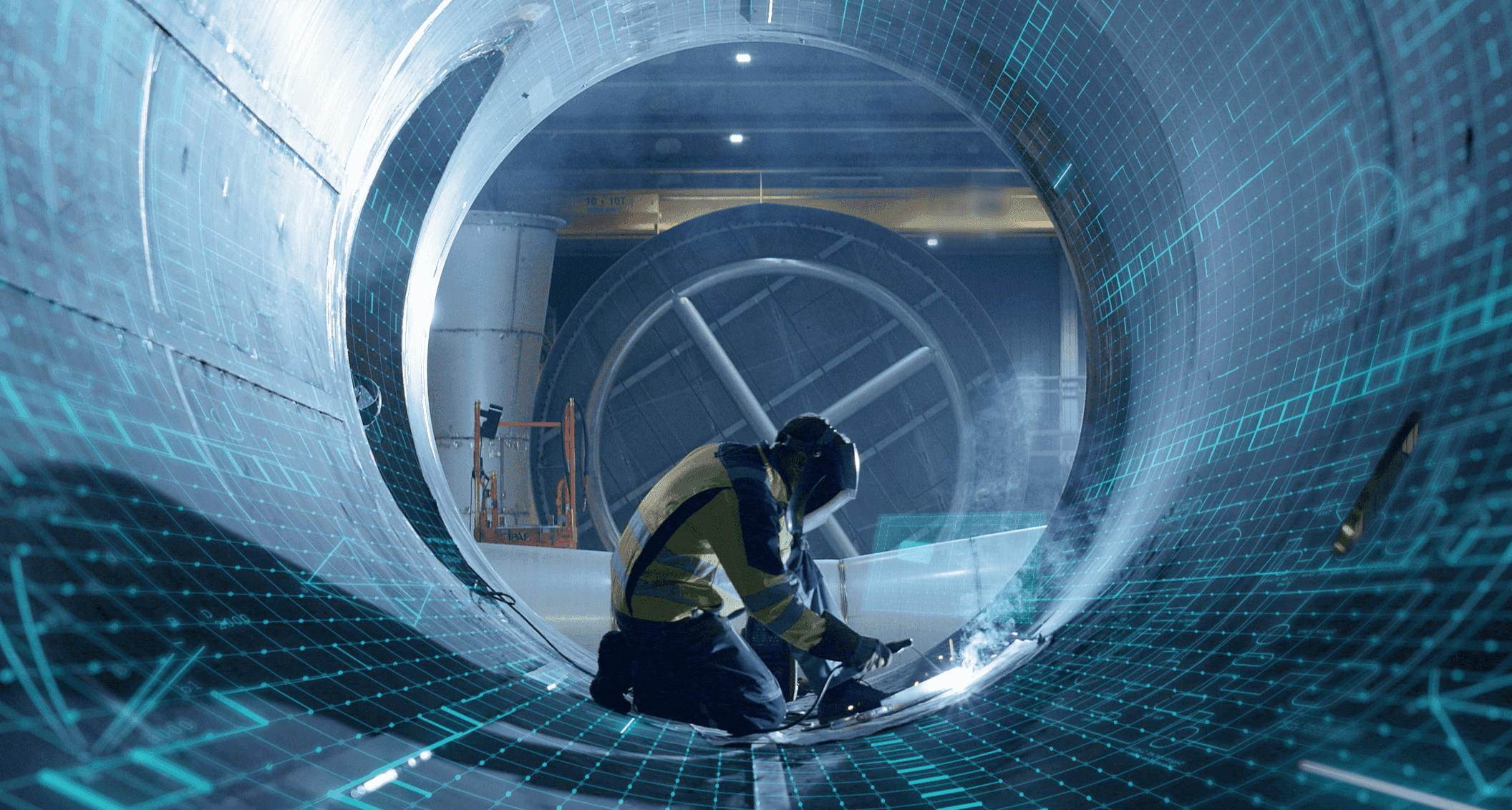 About us
In the East Netherlands, we are working together on innovative solutions for a healthy and sustainable future for all. The plans are summarised in the The East Netherlands Innovation Agenda. We are working on this from the Think East Netherlands platform. Knowledge institutions, Economic Boards, provinces Gelderland and Overijssel, regions, cluster organisations and (umbrella) organisations are investing in innovations in the fields of safe and sustainable food, healthcare, digitalisation, clean energy and circular economy. Think East Netherlands and join us.
The East Netherlands Innovation Agenda
The East Netherlands Innovation Agenda shows our contribution to the national missions and thus to the national and European innovation policy. This dynamic agenda shows concretely what the partners in the East Netherlands want and can do together to achieve social and economic impact.
The strength of our region lies in (the combination of) the following innovation themes:

Digital Industry & Technology
Prevention & MedTech
Smart Energy
Producing smart & sustainable food
Circular

The East Netherlands has a clear vision, shared ambitions and common support for the identified five themes:

Digital Industry & Technology
Ambition: accelerate digitisation of industry, model region for digitisation of SMEs in manufacturing industry and innovative business models at the intersection of manufacturing and services.
Smart Energy
Ambition: The East Netherlands as a living lab for decentralised energy generation and storage - solutions for the energy transition

Smart & sustainable food production
Ambition: high-quality, healthy and sustainable food with the latest technologies and system-oriented business models

Prevention & MedTech
Ambition: affordable healthcare through technology for the healthy or rehabilitating person, with an increase in the quality of life.

Clean & Circular
Ambition: demonstrate that circular economic development is accompanied by a positive impact on welfare, the human dimension and wide prosperity.
The East Netherlands has a clear vision, shared ambitions and common support for the five themes. These are five key drivers for the further development of innovation in the East Netherlands to meet the major societal challenges we face worldwide. In particular, we want to increase our impact with capital and knowledge along the lines of these pillars. To achieve this, we are looking for partners in the Netherlands and Europe.
East Netherlands: East Netherlands partner in mission-driven innovation

The East Netherlands is a region with innovation in its DNA. It is among the top forty most innovative regions in Europe with a strong economy. East Netherlands distinguishes itself in together taking up and realising innovative developments. Small, new and large established companies and knowledge institutions find each other in joint innovation projects and programs. Through collaboration with the education chain and in field labs, many (family) businesses in the small and medium-sized enterprises (SME) are strengthening their product and product range and competitive position. East Netherlands invests in international collaboration in the field of industry and ICT, whereby our region's close ties with North Rhine-Westphalia offer many opportunities. The provinces of Gelderland and Overijssel are investing heavily in tackling social issues, and are combining knowledge and expertise thereto because innovation contributes to prosperity and well-being. It is for good reason that East Netherlands is one of the top regions of wide prosperity.

Thinking and doing close together

East Netherlands companies and knowledge institutions have unique knowledge and skills to contribute to the missions of the national innovation policy. The Food Valley Region is a global leader in the field of agriculture and food, Health Valley Netherlands is a region-wide pooling of strengths in the field of health and care, and the Boost Smart Industry platform brings the manufacturing industry towards a smart and clean future. Many SMEs operate as flexible and high-quality suppliers in multiple global value chains.

Many initiatives have also emerged in the field of sustainable energy systems, including KIEMT, Nieuwe Energie Coalitie Overijssel and the Cleantech Region. With innovations in decentralised energy generation and storage systems and based on hydrogen and battery technology, companies, municipalities and knowledge and educational institutions in the East Netherlands are giving concrete shape to the climate challenges in the Netherlands. This also applies to making agricultural systems, soil and water purification more sustainable. This constantly creates new activities and niche markets. The leading university and college campuses are building entrepreneurial ecosystems for start-ups and scale-ups, such as Kennispark in Enschede, Wageningen Campus, Novio Tech Campus in Nijmegen and the railway zones in Deventer and Zwolle.
The Strength of East Netherlands 2021 -2027
The RIS3 has been developed within the framework of the new ERDF period 2021-2027 and constitutes an important basis for the new Operational Programme ERDF, our economic policies and the review & update of our programme "The Strength of East ('Kracht van Oost'). This strategy has been drawn up after extensive consultations with many stakeholders: businesses, knowledge institutes, authorities, etc. As we consider it important that the RS3 remains a dynamic document, we will regularly update this strategy together with our stakeholders.

Download: RIS3_Smart Specialisation Strategy East Netherlands.pdf