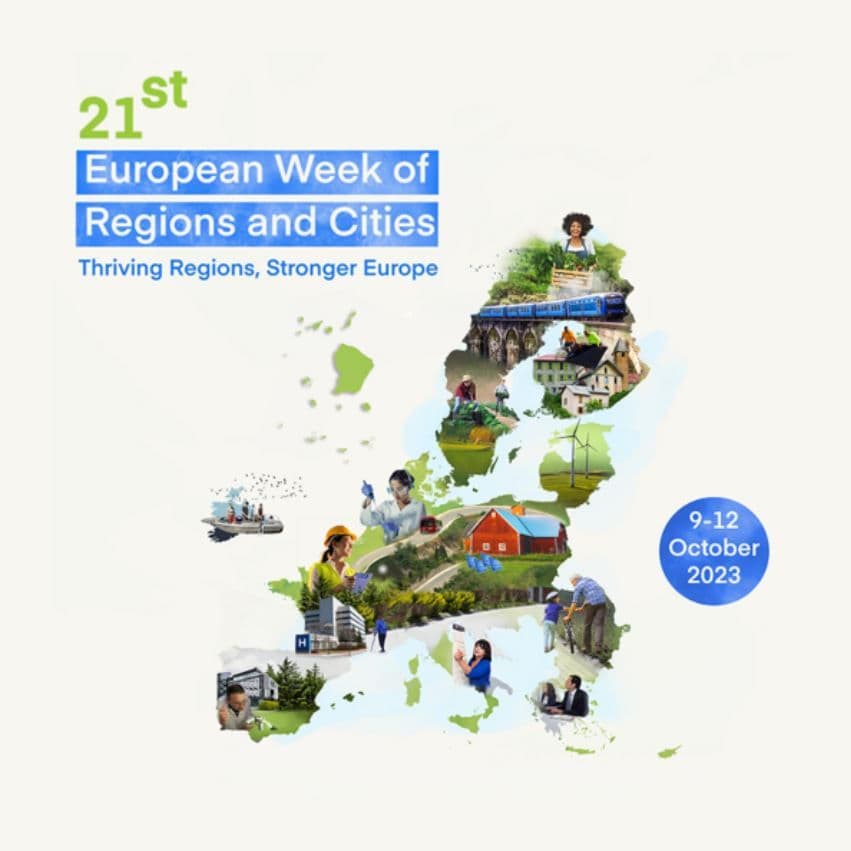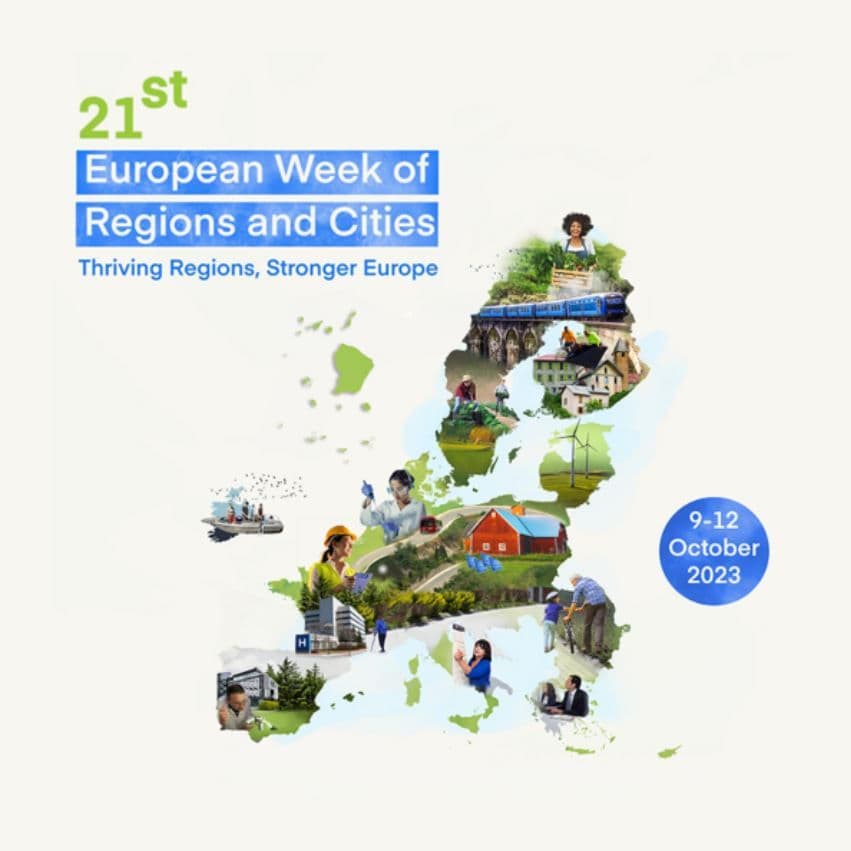 European Week of Regions and Cities (EWRC) 2023
European Week of Regions and Cities (EWRC) 2023
The European Week of Regions and Cities is an annual four-day event during which cities and regions showcase their capacity to create growth and jobs, implement European Union cohesion policy, and prove the importance of the local and regional level for good European governance. European Week of Regions and Cities (europa.eu)
Think East Netherlands will be present at the following events:
Workshop: 'Regional innovations are shaping Europe's net-zero industry'
On Thursday, October 12th, Th!nk East Netherlands, together with three other European regions, is organizing the workshop 'Regional innovations shaping Europe's net-zero industry'. We cordially invite you to participate in the workshop.
The reason for the workshop is the Green Deal Industrial Plan (GDIP) presented earlier this year. This plan is the European Union's roadmap to strengthen its industrial competitiveness in the sustainable transition. The main goal is to scale up the production capacity of green technologies and products needed to meet climate goals. The transition to a net-zero industry, where there are zero emissions, requires strategic cooperation between industrial ecosystems. Therefore, we are happy to present how our place-based innovations and interregional cooperation contribute to this.
We are organizing the workshop together with the European Digital Innovation Hubs (EDIH) from Catalonia (ACCIO), Flanders (DIGITALIS) and Baden-Württemberg (EDIH-AICS).
Th!nk East Netherlands is an initiative of East Netherlands organizations, research institutes, universities, regions, employer organizations, Oost NL and the provinces of Gelderland and Overijssel.
What: Workshop 'Regional innovations shaping Europe's net-zero industry'
When: Thursday 12 October from 09:30 – 10:30
Where: Silver hall room in SQUARE, Mont des Arts, 1000 Brussels
Sign up: You can sign up for the EWRC and the workshop via this link (create an account, go to 'online program' and register for the entire EWRC via 'join the event' in the bottom right block, go back to our session and click on 'add to my schedule').
Vanguard Initiative Regions Leading by Example in the Local Energy Shift
The Vanguard Initiative contributes to the clean energy transition following a place-based approach based on smart specialisation strategies and the VI pilots. While the VI pilots provide a way to foster innovation valleys by drawing on the existing strengths of regional ecosystems, the event will showcase decarbonisation activities in the VI pilots focusing on hydrogen, bioeconomy and offshore wind energy to provide other regions with the opportunity to connect for future endeavours.
Practical information
When: Wed 11/10/2023, 11:30 – 12:30 CET
Where: square de Meeus 1 brussels 1000 Belgium Vanguard Initiative Office, Vanguard Initiative offices, 1st floor
Theme: Local energy shift for security and sustainability
Partners: Municipality of Maribor, Welsh Government, Małopolska Region, Lower Austrian Liaison Office to the EU in Brussels, Autonomous Province of Bozen/Bolzano-South Tyrol , Emilia-Romagna Region, Scotland House Brussels, Kolarctic CBC Programme – The Regional Council of Lapland
Language: English
Innovation through interregional cooperation: Interregional Innovation Investments (I3) Instrument
Ready to innovate and collaborate with other regions? Join us for a dynamic session on the Interregional Innovation Investments (I3) Instrument. Discover how I3 promotes innovation and interregional cooperation and learn about the I3 target groups and upcoming calls. Be inspired by successful contracted projects and learn how to apply for funding. Network and exchange good practices with partners from across Europe. Let's work together to drive interregional innovation forward in Europe!
Practical information
When: Wed 11/10/2023, 09:30 – 10:30 CET
Where: SQUARE Brussels Meeting Centre, Room 211-212
Format: Workshop
Theme: Breaking barriers to cross-border cooperation
Partners: European Commission – DG REGIO, EISMEA
Language: English
REGIOSTARS 2023: Final round Categories 1 & 3: A Competitive and Smart Europe & A Connected Europe
How do cohesion policy projects contribute to a competitive and smart Europe? What are the actions taken to ensure a more connected Europe? Come and find out as the finalists of the REGIOSTARS 2023 competition pitch their projects in front of the jury and the audience. REGIOSTARS is the yearly competition organised by DG REGIO for EU-funded projects. These finalists' pitches are intended to select the most impactful projects. Who will be the winners?
Practical information
When: Wed 11/10/2023, 09:30 – 11:00 CET
Where: SQUARE Brussels Meeting Centre, Hall 100
Format: Participatory/Political lab
Theme: Regions in post-industrial transition
Partner: European Commission – DG REGIO
Language: English