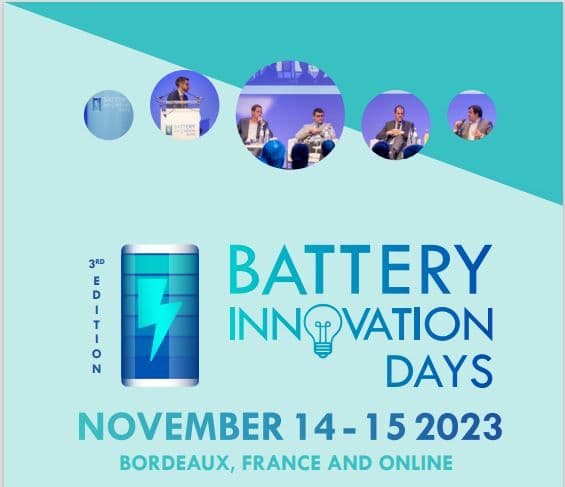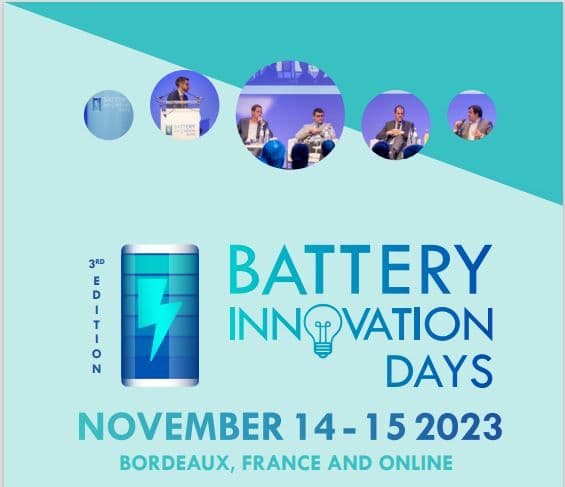 After two successful editions in Brussels, the Battery Innovation Days (BID) is back and is moving for the first time in a European Region.
Today's key European Research & Innovation initiatives (Batteries Europe, Battery 2030+ and the Batteries European Partnership Association), in partnership with the Batteries 1st and 2nd IPCEIs, are co-organising a hybrid experience, designed to bring together numerous key players and experts from the battery field. This year, thanks to our Host, the Nouvelle Aquitaine Region, BID 2023 will be held in the beautiful city of Bordeaux, France. Similar to previous editions, BID 2023 offers a seamless all-in-one experience on 14 & 15 November, at the Centre de congrès Cité Mondiale and online.
BID fosters dialogue among the research community, policymakers, industry players and end-users to boost battery research and innovation in Europe. Batteries are crucial to the enabling of technology that will allow the EU to achieve its zero-emissions goals through a responsible and sustainable market. This event proposes to:
Stay on top of the latest trends and technologies.

Gain industry insights.

ttend the Battery Young Research Award ceremony.

Enjoy the networking opportunities and reception event with key stakeholders.
For registration and more information use this link
About - Event Page | Battery Innovation Days 2023 (accelevents.com)