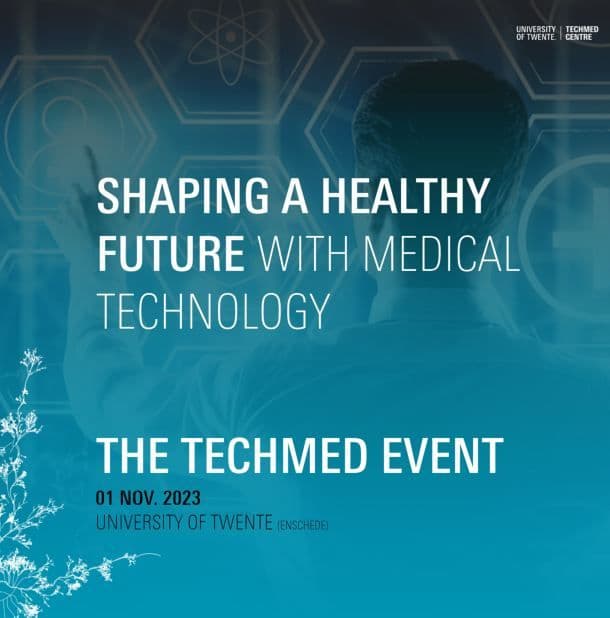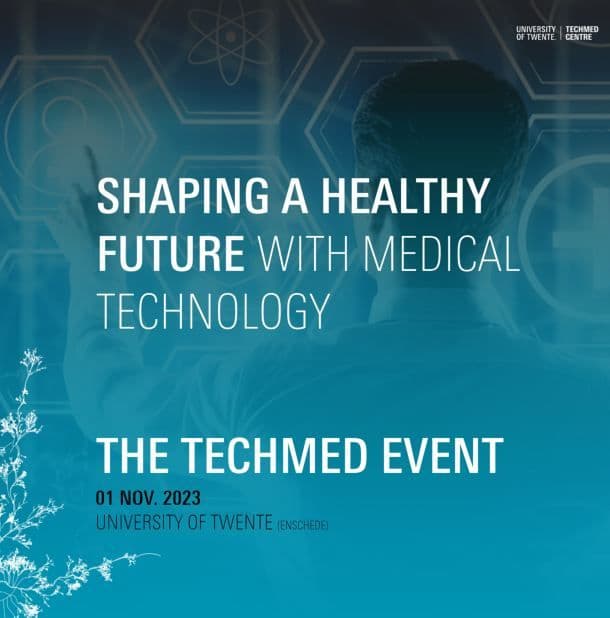 Techmed event: Shaping a Healthy Future
Techmed event: Shaping a Healthy Future with Medical Technology
Immerse yourself in the future of healthcare at The TechMed Event, on Nov. 1, 2023. As our planet faces unprecedented environmental challenges, it is more crucial than ever to address the profound impact of the climate crisis on our health and the reciprocal influence of health on the climate. Due to the climate crisis, humanity faces serious health risks later this century, such as heat stress, infectious diseases, food shortages, floods, and socioeconomic consequences for billions of people. The healthcare sector itself is responsible for a considerable part of the world's CO2 emissions, the use of scarce raw materials and the production of waste. During the TechMed event, we will show, based on specific developments in research and innovation, how we can mitigate the adverse effects of climate change on health and build a sustainable, healthier future for all.


Roadmap for a sustainable future in healthcare
Our annual TechMed Event aims to bring together leading stakeholders, including healthcare professionals, industry partners, researchers, investors, policymakers, talented students, and healthcare organisations, to highlight the latest developments and discuss how medical technologies can impact global healthcare, paving the way for a sustainable future for the generations to come. Through fostering interdisciplinary collaborations, the event seeks to facilitate knowledge, promote innovation, and create a roadmap for a sustainable future in healthcare.
Ticket: Ticketing | The TechMed Event

Wondering what to expect?
This year, the main programme will highlight the challenges to sustainable healthcare and planetary health. In addition, you can personalise your programme by choosing from inspirational technological presentations on MedTech innovations and research on AI, organ-on-a-chip, eHealth and robotics. Sessions will also be held on topical challenges such as staff shortages in healthcare, fast-tracking the translation of medical technologies into practical clinical applications, lifelong learning, and much more. There will also be plenty of opportunities to discuss with healthcare leaders and discover the TechMed Centre.