3DP Business Innovators Meeting: Pioneering the Future of Additive Manufacturing
Last week, the 3D-printing Business Innovators Meeting took place in Vienna. The Vanguard Initiative 3DP Pilot met during their Business Innovators Meeting in Lower Austria to accelerate innovation in the industry and inspire new partnerships in additive manufacturing. Partners presented their demonstration and innovation activities focused on improving finishing, increasing, life of parts and promoting sustainable manufacturing, with the intention to share these insights with regions partners for future collaborations.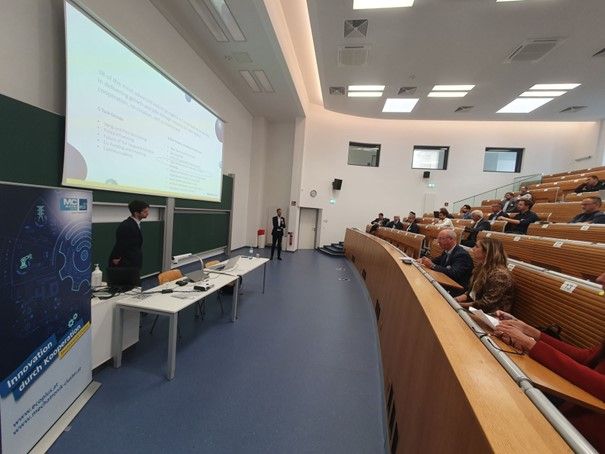 This meeting was organised as part of the 3D-printing pilot of the Vanguard Initiative. The East Netherlands region is partner in this pilot. The company Fiberneering from Zwolle participated in the 3D-printing pilot and was present at this meeting.

The primary objective of the 3DP Pilot is to accelerate the market introduction and adoption of 3D-printing solutions in the European Union through the development of industry-led, transregional demonstration platforms (i.e. 'demo cases') and projects that connect 3DP capabilities and actors that were operating in largely disconnected and fragmented value chains in Europe. The 3DP Pilot aims to contribute to the emergence of new value chains through these efforts.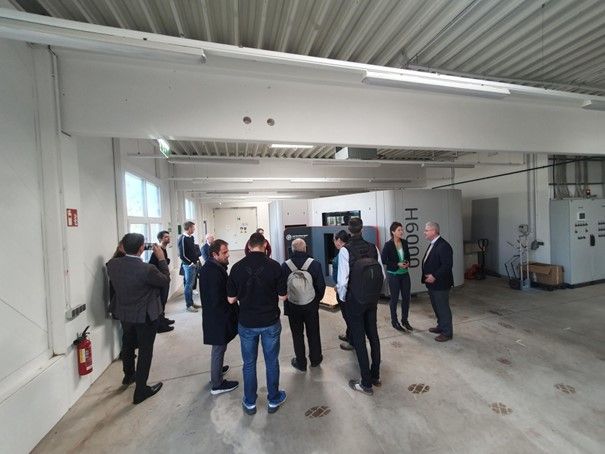 The 3DP Pilot is dedicated to the ultimate goal of supporting the transitions towards a smarter, more sustainable and competitive industry by facilitating the creation and implementation of industry-led cross-regional demonstration projects. Bringing prototypes to production by securing the reproducibility of application remains a critical point for the industry, which hampers the uptake of 3DP solutions especially among SMEs.

In this context, the 3DP Pilot connects existing capabilities and addresses information asymmetry enabling actors to find the complementary expertise they require. The partnership also seeks to promote co-investment by addressing/cross cutting challenges and ensuring the availability and accessibility of equipment and infrastructures that effectively meet the industry's needs.

To achieve these goals, the 3DP Pilot has developed and offers access to a cross-regional innovation ecosystem that brings together end-users, technology providers, facility centers, clusters, and policymakers. This collaborative effort supports the generation and implementation of cross-regional demonstration projects that effectively address needs of the industry. At this stage, the cross-regional ecosystem is:

Implementing nine 'demo cases' (emerging and complex collaboration areas for which critical mass is instrumental) and within these demo cases, various applications-specific projects.

Developing new project ideas with high cross-regional interest.

Participating in the pilot brings a wide range of opportunities for regional companies, such as project development on this specific theme, as well as being part of a European recognised 3D-printing network.

Are you interested in the opportunities presented by this 3D printing pilot? For more information, please contact: Ingrid.meijer@oostnl.nl.